Health & Safety
Health & Safety
Health & Safety in the work place is paramount to us. We employ our own Health & Safety Officer, who is qualified in his own field, and as such lead the way in developing site awareness of all Health & Safety issues. From conception, Method Statements, COSHH and Risk Assessments are carried out and provided to our operatives on site together with on going tool box talks, discussing and reviewing any issues that may arise.
SSSTS Trained
We ensure that all of our supervisors and foreman are accredited with SSSTS (Site Supervisors Site Safety Training Scheme).
CSCS Certified
All our operatives have undertaken and are accredited under the CSCS (Construction Skills Certification Scheme)
SMAS Worksafe Contractor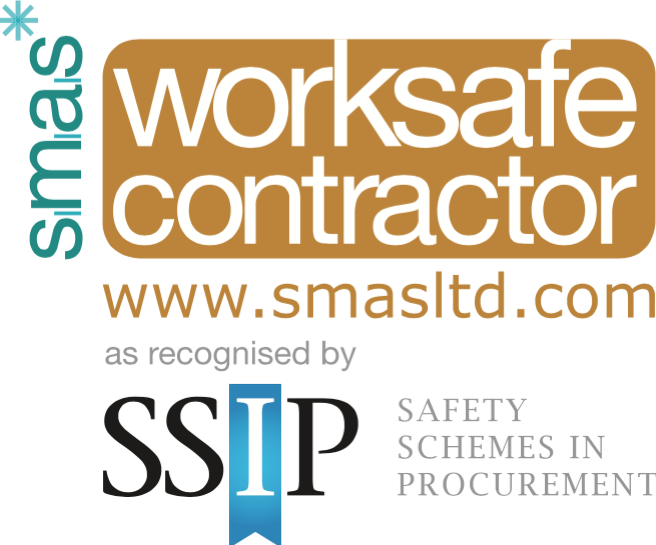 We are a SMAS Worksafe Contractor which includes an anuual audit by SMAS ensuring that we are up to date with all the latest aspects of Health & Safety legislation.