N&C Moderna, part of the Nicholls & Clarke Group has recently completed a characterful Grace 11 listed building, which now forms Westbourne House and Dixon Mews, which was formerly a Police Headquarters. This project consisted of a collection of one, two and three-bedroom luxury apartments located in West London.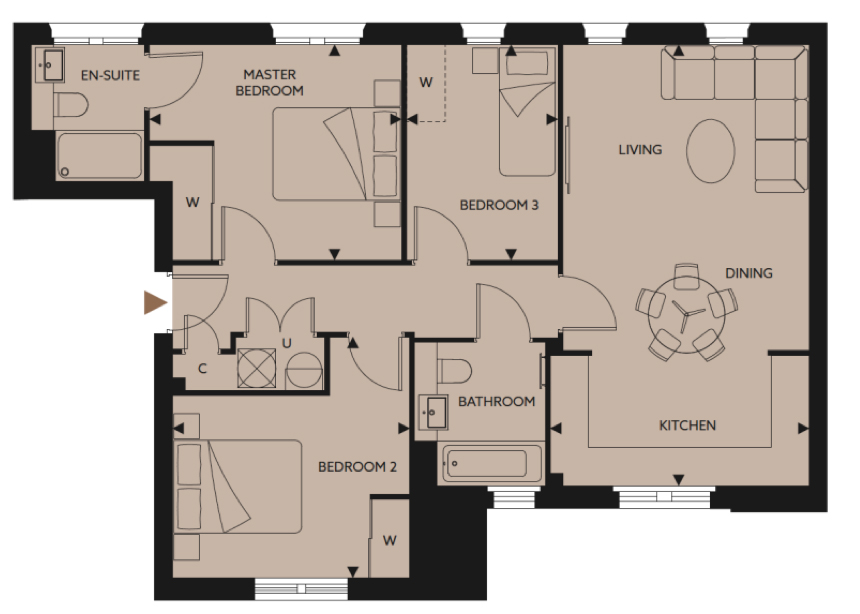 Example of one of the three-bedroom apartment plans
N&C Moderna's installation team have installed the highest specification of quality products throughout this impressive luxury building. In total we completed the installation of the basement and three floors worth of 28 apartments which involved kitchen, bedroom, bathroom, dining, living space and terrace installation.
Redrow Homes, the leading contractor of this project chose to work with N&C Moderna due to our reputable experience within the industry.
N&C Moderna is a business dedicated to the supply and installation of ceramic and natural tiles in the South East of England. The company has rapidly grown into a reputable tile and stone contractor specialising in more applications than ever before. For more information on how we can help you with your next project, please contact us today on 0208 586 4601.